D'Schampesfläsche si gekäppt, den Homard ass geschielt an et passt keng Bûche méi uewen eran …, mee wat elo? Richteg! Danzschong gi gestréckt an et ass Zäit fir de fonkelneie Chrëschtdags Rendezvous am feierlech gerëschte Melusina!
Vun 22:00 bis 3:00 gëtt am Haaptsall vun House iwwer RnB bis hin zu Rock a Pop opgedëscht. An der Lounge freeë mer eis op IRONIK an hiren Deep House Sound.
The champagne bottles are popped, the lobsters are cracked open and you're struggling with dessert …, but what now? That's right! It's time to lace up your dancing shoes and hit the brand new Christmas Party at beautiful Melusina!
From 22:00 – 3:00 we light up the dancefloor with House, RnB, Rock and Pop tunes. The lounge is hosted by IRONIK with their magical deep house sound.
Dresscode: Classy, Chic! (It's Christmas, duh!)
Minimum age: 21 years
VIP requests: info@melusina.lu
_____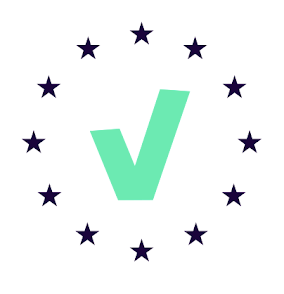 This is a COVID CHECK event. If you cannot show us a QR Code that proves that you are fully vaccinated or have recovered from Covid-19, you need to show us an official certificate or QR Code that proves that you have tested negative for Covid-19.
PCR Test Results are valid for 72 hours, Antigen rapid test results are valid for 48 hours.
There will be NO testing on site!