Du hues Snake op dengem Nokia 3310 beherrscht? Du hues dech missen entscheeden tëscht "Skater" oder "Fubu"? Hues du dech um MSN Messenger ëmmer erëm nei ageloggt fir deng Flam op dech opmierksam ze maachen?
Ma da bréngen de CHEV Dikrech a Good Times Luxembourg dës Erënnerungen op der Dikricher 2000er Party zréck. Sprangt mat op den 2000er Zuch, ugefaangen am Joer 2000 bis 2009.
Mir feiere an enger voller Seeërei ënnert dem Covid Check. Et gëlle banne keng Restriktiounen an d'Party geet bis 03.00 an der Nuecht.
Mindestalter: 18 Joer
15. Januar 2022 | 21.00–03.00
DJs – mat den original Video Clips projezéiert: Good Times Luxembourg (bekannt aus dem Melusina an der Stad)
CHEV Dikrech zesumme mat Good Times Luxembourg
_____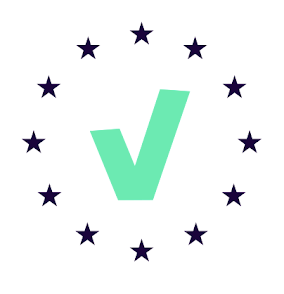 LUX Dëst ass e Covid Check Event. Wann dir eis keen offizielle QR Code vun ärer vollstänneger Impfung oder enger iwwerstanener Infektioun kënnt virweisen, braucht dir e QR Code dee beweist dass dir negativ op de COVID-19 getest si gitt.
Aner offiziell Certificaten (Ministère de la Santé, Gemeng, Apdikt, Labo) si selbstverständlech och valabel. PCR Tester si valabel fir 72 Stonnen an zertifiéiert Schnelltester fir 48 Stonnen.
Et wäerte KENG Tester op der Plaz duerchgefouert ginn!
ENG This is a COVID CHECK event. If you cannot show us a QR Code that proves that you are fully vaccinated or have recovered from Covid-19, you need to show us an official certificate or QR Code that proves that you have tested negative for Covid-19.
Other official certificates (Ministry, Communes, Pharmacies) are of course also valid. PCR Tests are valid for 72 hours, Antigen rapid tests are valid for 48 hours.
There will be NO testing on site!
_____